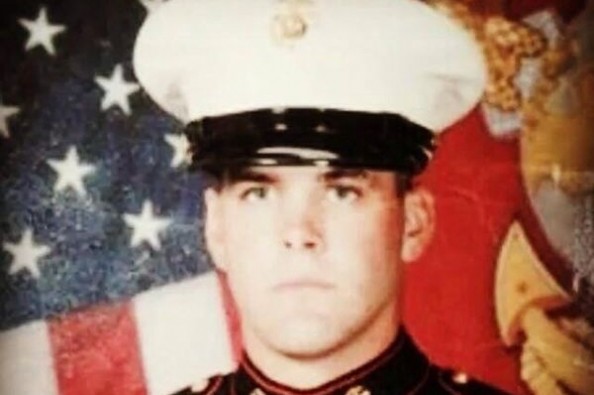 It's an unfortunate fact that all casualties of war do not happen on the battlefield. In fact, as we continue to find out more and more about the unseen scars that battle leaves, and the trials and tribulations of our returning soldiers, it seems to become more evident by the day that more needs to be done. An unfortunate example of this came to our attention last week, when we learned that Sgt. Brandon Ladner, a U.S. Marine Veteran, recently lost his battle with PTSD. His family and friends are in need of help to not only pay for the funeral, but to help spread the word about PTSD and its effects on so many of our returning veterans.
One of Ladner's friends and fellow veterans reached out to us to tell more about his story and struggles with Post Traumatic Stress Disorder. Ladner's obituary tells us that Ladner died on September 9, that he was a student at the University of Alabama, and lists his surviving family members. While this is standard for obituaries, Ladner's friend knew that didn't really tell the story of Ladner.
Ladner was a 27 year old living in Maylene Alabama. Shortly after graduating from high school, Ladner enlisted in the United States Marine Corps, eager to serve his country. Ladner was stationed at Camp Pendelton, CA during his five years of duty. During that time, Ladner was deployed two times to Afghanistan and Kuwait.
Ladner was eager to see the country, get a good education, and generally be a bright beacon in the lives of everyone he touched. Stories of Ladner's compassion and sense of humor are abundant, and it seems that anyone who ran into Ladner left a better person. Ladner's friend told us that his fellow Marines had great respect and love for Ladner, who was a regular jokester and life of the party.
Unfortunately, Ladner's time deployed also took a silent toll on his mental wellbeing. Ladner returned from his service in the Marines with PTSD, and was being treated for it at a local VA. Ladner's friend told us that Ladner shared that he suffered under the weight of guilt he carried around. Guilt over his fellow Marines who were killed in Afghanistan. Whether that's survivor's guilt or something else altogether is something we may never know, but what we do know is that Ladner's guilt and PTSD led him to take his own life.
Perhaps more alarmingly than Ladner's story, according to his friend Ladner is the 10th person from his 2009 deployment who took their own life. 10 separate cases of veterans who returned home from serving their country, only to find no answers other than an early end.
It's certain we can't end PTSD in our veterans, and work is constantly being done to find better ways to treat it. What we can do, however, is to spread the word on how serious PTSD is for our returning soldiers and begin pressuring the powers-that-be to spend more time figuring out the best way to end this rash of suicides.
Sgt. Brandon Ladner was laid to rest earlier this month at Alabama National Cemetery in Montevallo. His sister opened a GoFundMe campaign to help offset the cost of the funeral. If you would like to donate, click here to visit the fundraising campaign.